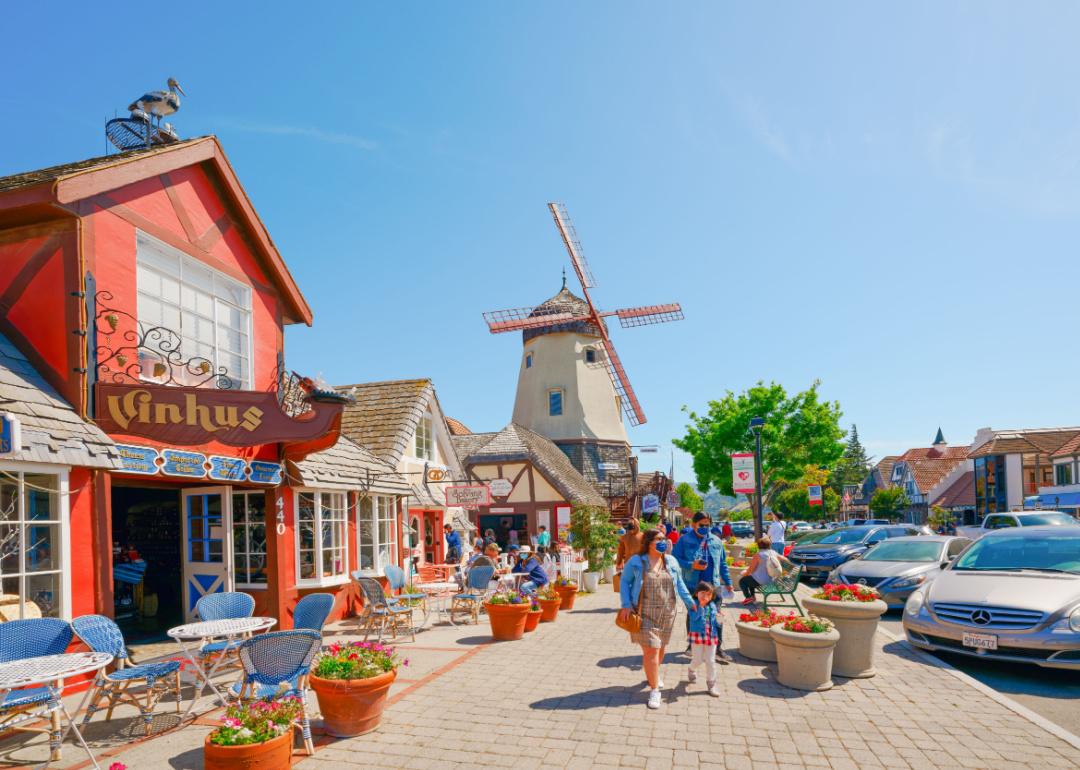 HannaTor // Shutterstock
From big cities to iconic national monuments to well-known tourist traps, there's no shortage of popular vacation destinations within the United States. However, sometimes the most memorable trips happen when you seek out unexpected, under-the-radar spots that you never would've known about without some prior research.
For instance, although the U.S. is home to 63 national parks, famous ones like Yellowstone National Park and Grand Canyon National Park tend to get the lion's share of tourist attention. On your next excursion, why not try an underrated gem like New Mexico's White Sands National Park or Arizona's Petrified Forest National Park?
Even if nature isn't your scene, there are plenty of other underrated activities across the country that deserve to go on your bucket list, from Indianapolis' City Market Catacombs to the interactive art within Santa Fe's Meow Wolf.
Still, finding those under-the-radar gems can amount to quite a bit of work. So to help you get started, Stacker has compiled a list of 25 must-visit hidden gems from across the United States, using travel guides, news articles, national park and company websites, and more. Read on to find out where your next unexpected yet great vacation could be. You can thank us later!
You may also like: The busiest times of day for security checks at 10 major US airports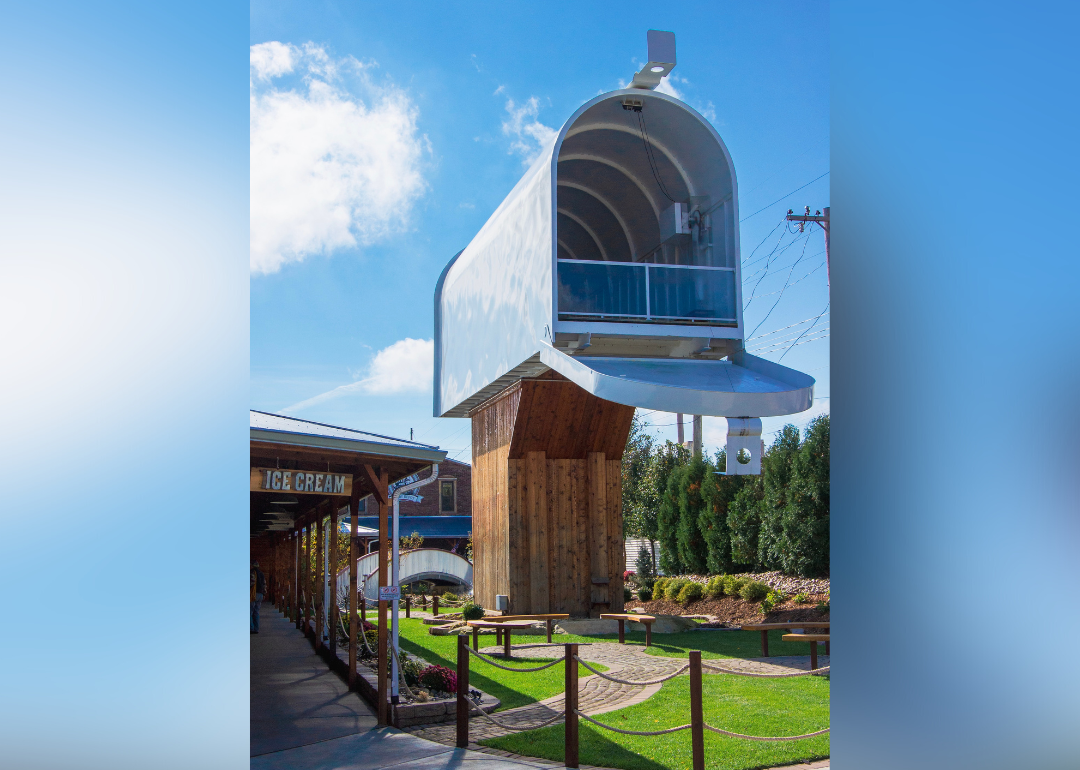 RozenskiP // Shutterstock
The World's Largest Mailbox, Casey, Illinois
The town of Casey, Illinois is no stranger to breaking world records—it's home to the largest chair in the U.S.—and the world's largest mailbox, which was created as part of businessman Jim Bolin's Big Things in a Small Town workshop. Measuring a whopping 5,743.41 cubic feet, the Casey mailbox is also fully functional and features a built-in stairway where visitors can mail letters of their own.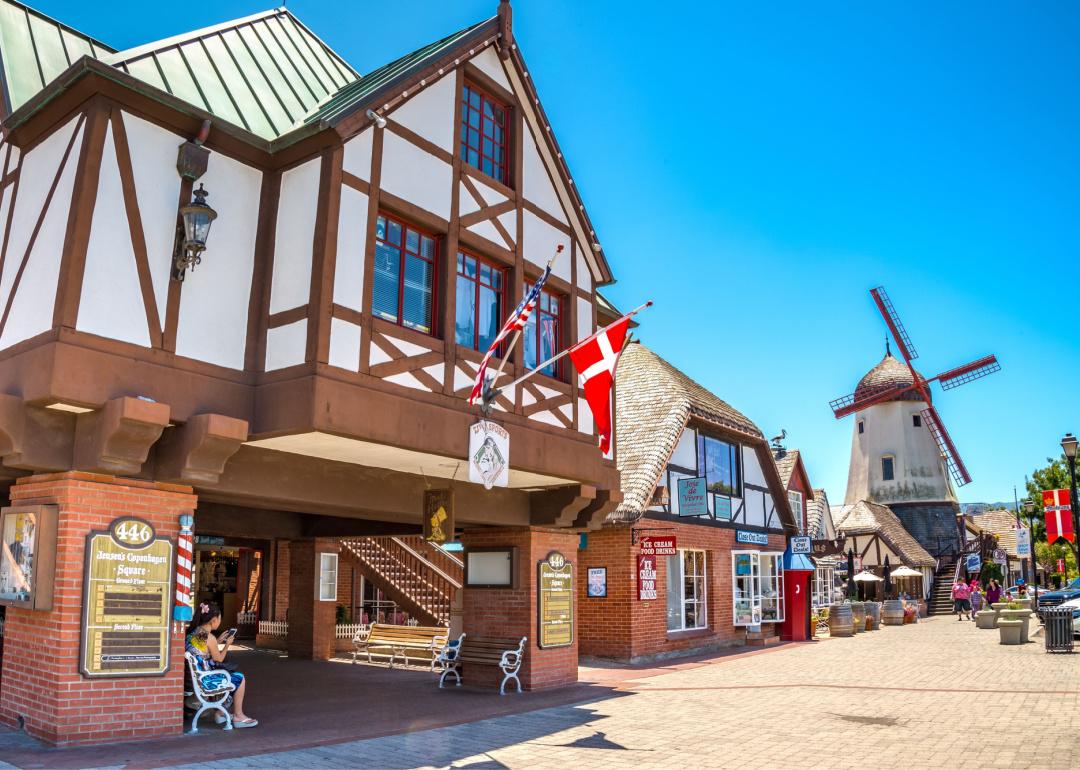 NaughtyNut // Shutterstock
Mermaid statues and European influence in Solvang, California
Tucked away just two hours from Los Angeles, the quaint town of Solvang, California, is modeled after Denmark and Spain. With its Copenhagen-esque mermaid statues and Spanish cathedrals, you'll be surprised you're not in Europe! Solvang is also conveniently close to Santa Barbara wine country so you can top off your trip with some wine tasting.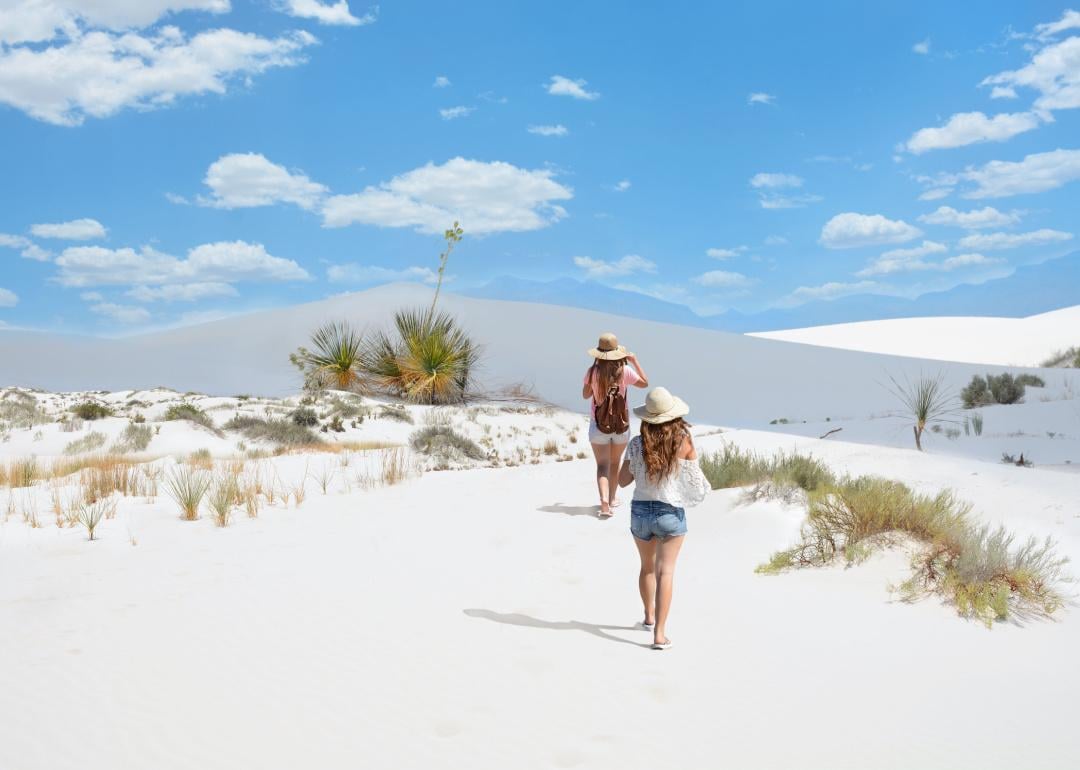 Margaret.Wiktor // Shutterstock
Salty dunes at White Sands National Park in Tularosa Basin, New Mexico
New Mexico is home to one of the most underrated national parks: White Sands National Park. Giant wave-like dunes of white gypsum salt cover 275 miles of desert, making it the largest gypsum dune field in the world.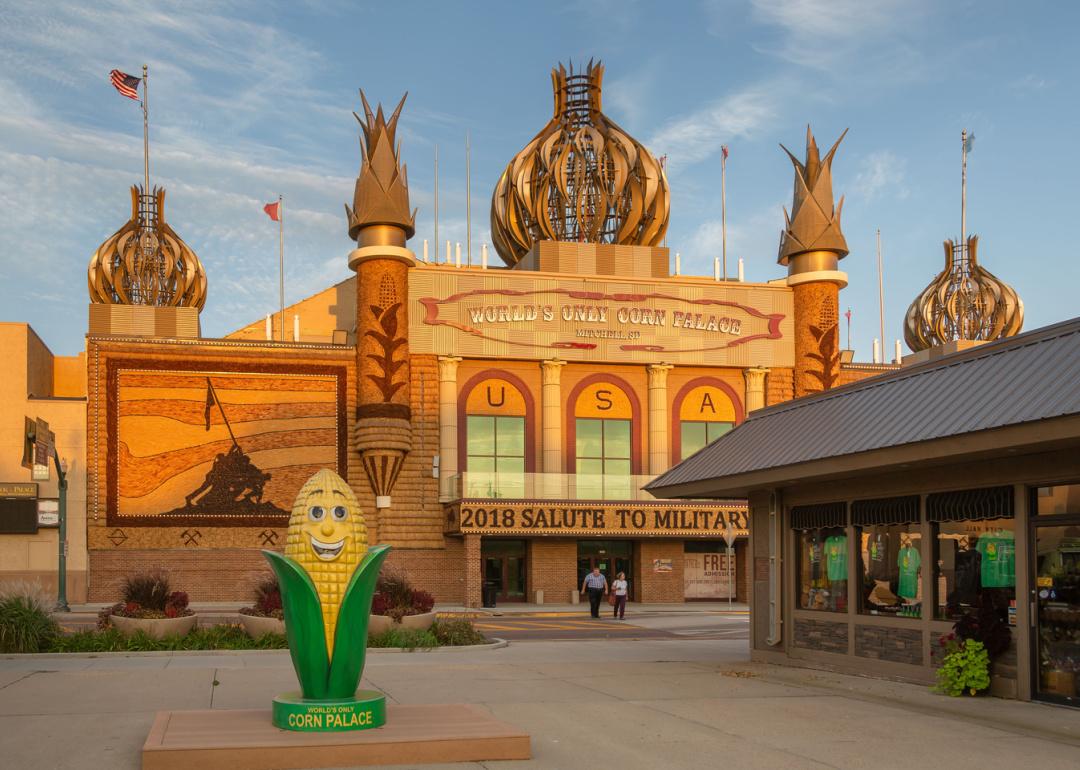 Johnnie Laws // Shutterstock
The world's only Corn Palace in Mitchell, South Dakota
While it might not be one of the buzziest tourist traps, the tiny town of Mitchell, South Dakota, draws over 500,000 annual visitors thanks to its local Corn Palace. Built in 1892, the palace is made entirely of corn and corn husks. It hosts a yearly festival to celebrate the state's main crop each August.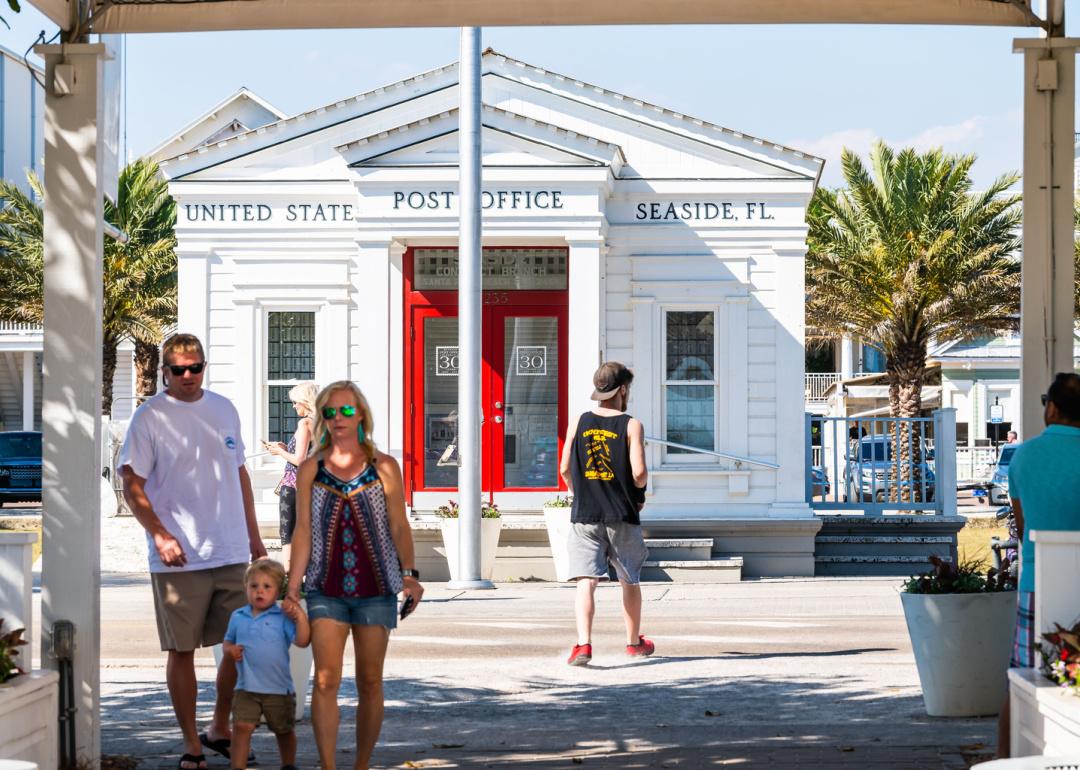 Andriy Blokhin // Shutterstock
On the set of 'The Truman Show' in Seaside, Florida
If you've ever seen the fake city where Jim Carrey's character lives in 1998's "The Truman Show," you might've assumed that the pastel, cartoonish city was entirely constructed for the film. However, it was mainly filmed in the real-life town of Seaside, Florida, which was initially built in the 1980s as a planned community. Located about 20 minutes from Panama City Beach, the quintessential beach town seems from another era.
You may also like: What 50 top tourist destinations looked like 50 years ago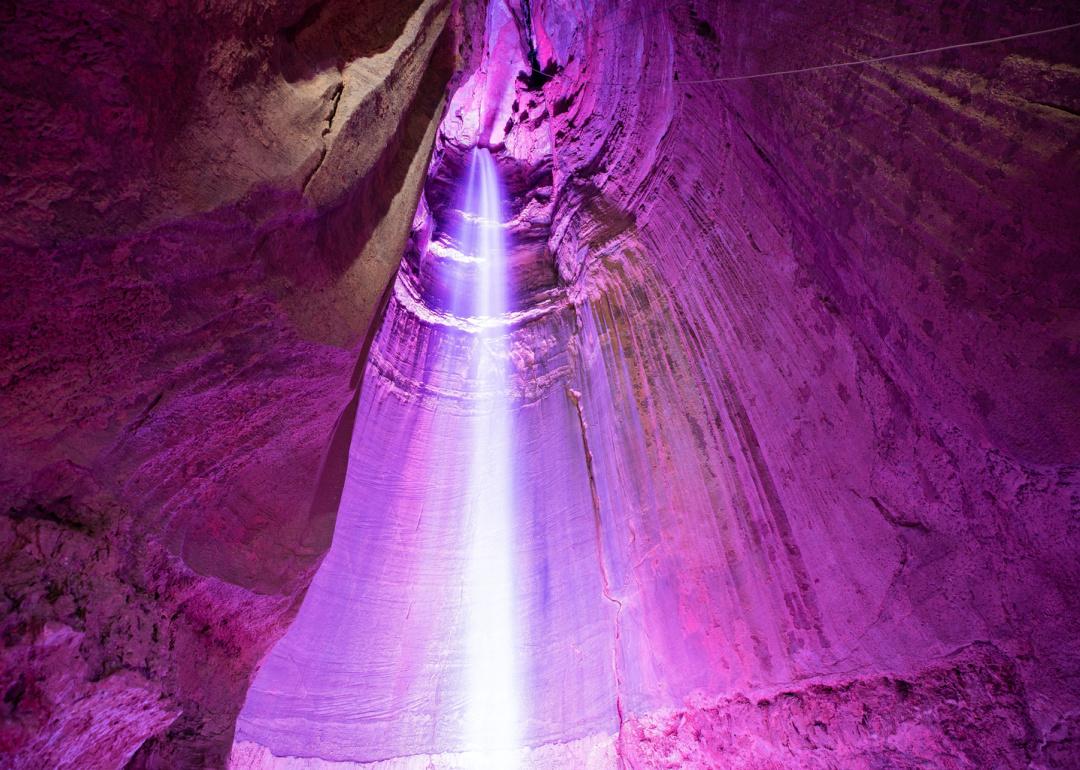 Mia2you // Shutterstock
Underground waterfall in Ruby Falls, Tennessee
Ruby Falls is America's tallest underground waterfall, meaning that it's literally a hidden gem. Located within Lookout Mountain near Chattanooga, Tennessee, visitors can descend 260 feet by elevator to see Ruby Falls' ancient cave formations and wander its cavern trail.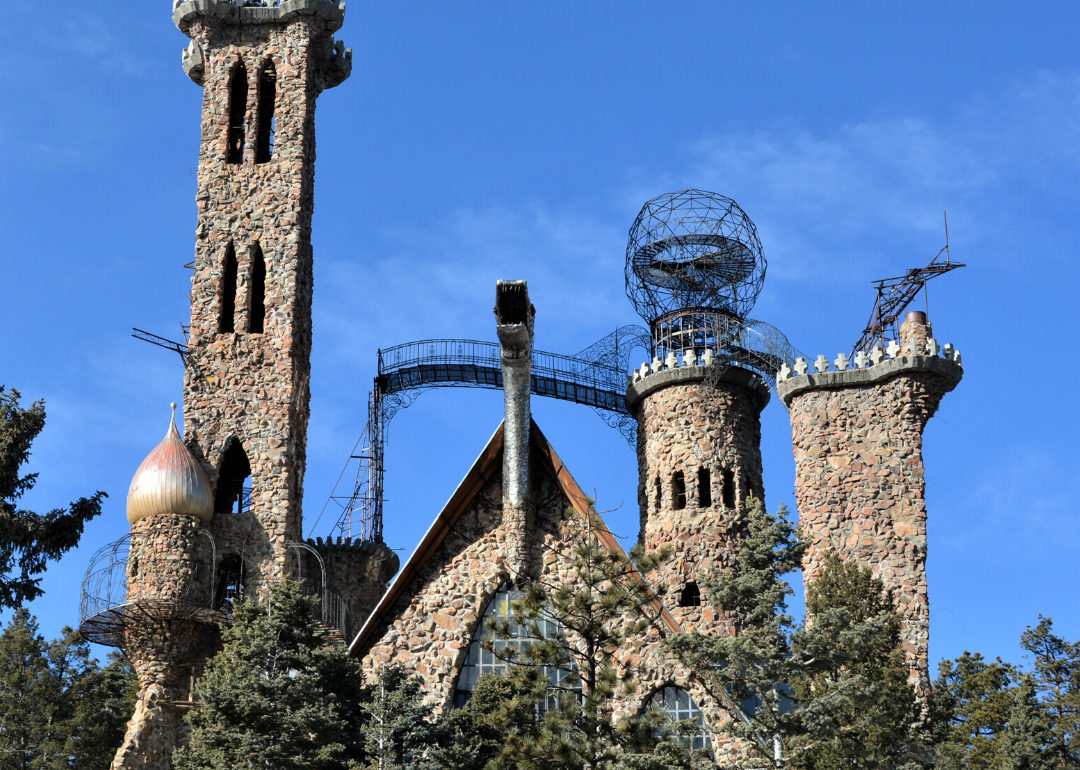 Jim Lambert // Shutterstock
Bishop Castle in Rye, Colorado
Yes, there really is a castle located in central Colorado! Bishop Castle is hidden in the foothills of the San Isabel National Forest and was constructed by its namesake, Jim Bishop, in 1959. It features stained glass windows, wrought-iron bridges, and even a steel, fire-breathing dragon.
Alexandre Olive // Shutterstock
The wonders of Fly Geyser in northern Nevada
The Fly Geyser was accidentally created in 1964 as a result of an artesian well, but the results are still spectacular. Because different mineral deposits—such as algae, iron, and sulfur—coexist, the water from the geyser spews five feet in the air in numerous vibrant colors. Although Fly Geyser is located on private property, visitors can still book tours to see it on the weekends.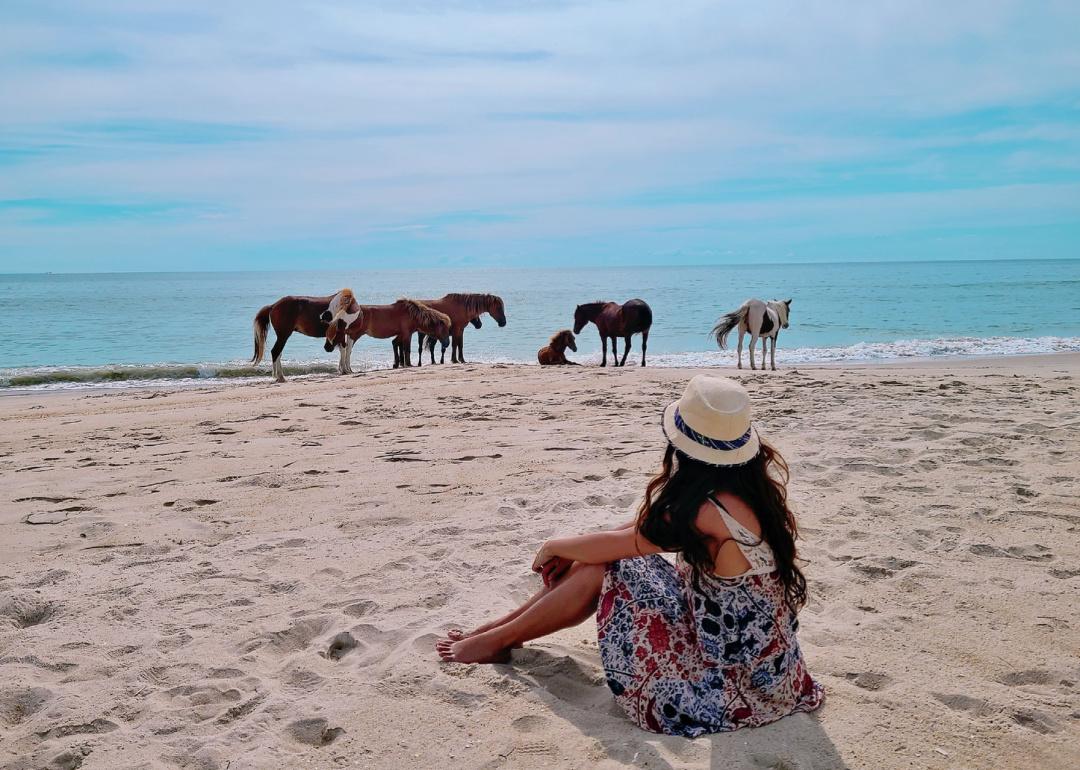 Vicky Faye Aquino // Shutterstock
Wild horses in Assateague Island
The 37-mile-long barrier island, Assateague Island straddles both Maryland and Virginia. Although it's arguably best known for its wild horse population, the spot is a true nature lover's oasis, and visitors can often spot bottlenose dolphins, endangered peregrine falcons, and over 200 additional species of birds.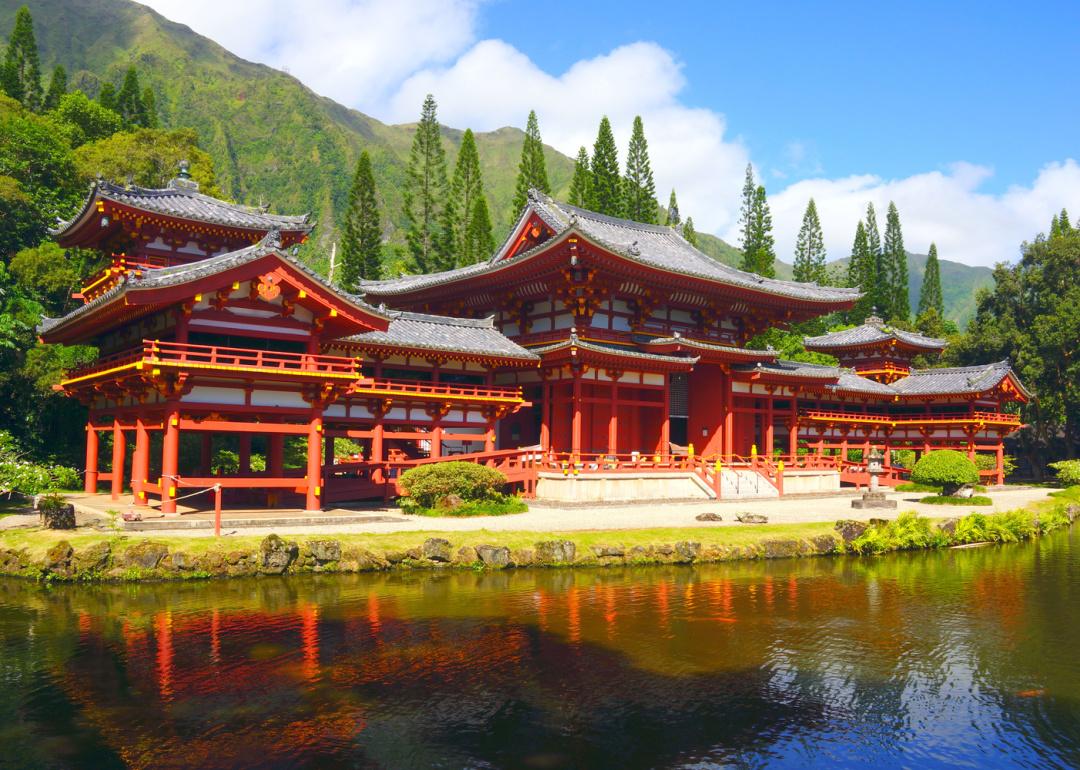 Lynn Watson // Shutterstock
Byodo-In Temple and the Japanese American experience in Kaneohe, Hawaii
Did you know you can find a replica of a Japanese World Heritage Site in Hawaii? Byodo-In Temple is just that. Located within the Valley of the Temples Memorial Park, the replica of the Uji, Japan temple of the same name was opened in 1968 to commemorate the 100-year anniversary of the first Japanese immigrants coming to Hawaii.
You may also like: Vintage photos that show the beauty of America's national parks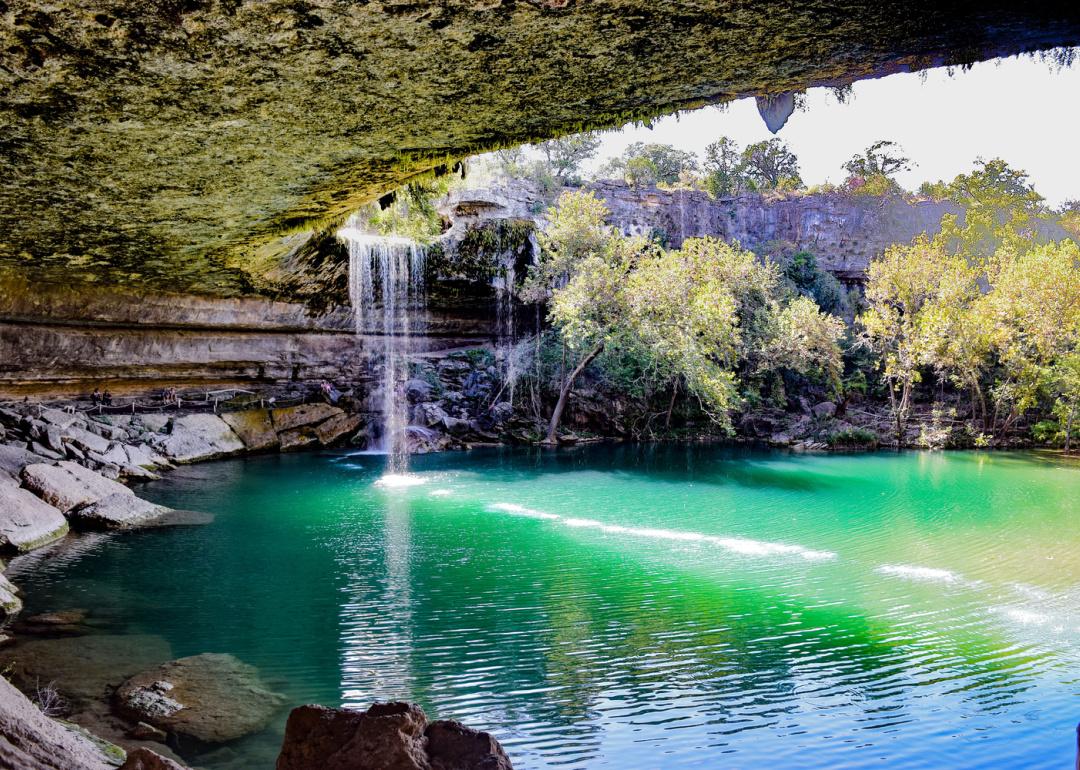 mmcgowan // Shutterstock
Take a dip at Hamilton Pool Preserve in Travis County, Texas
Located just 23 miles west of Austin, the stunning natural Hamilton Pool Preserve was first created when an underground river collapsed thousands of years ago. While it's still off the beaten path, it's slowly becoming a more popular tourist destination. Visitors can enjoy swimming in the jade green water and taking in the pool's 50-foot waterfall.
Gottography // Shutterstock
Escape to Apostle Islands in Lake Superior, Wisconsin
Wisconsin's Lake Superior is home to a whopping 22 islands collectively known as the Apostle Islands, which offer a secluded escape to visitors. A major highlight is the islands' gorgeous natural ice caves, which you can explore via kayak in the spring and summer.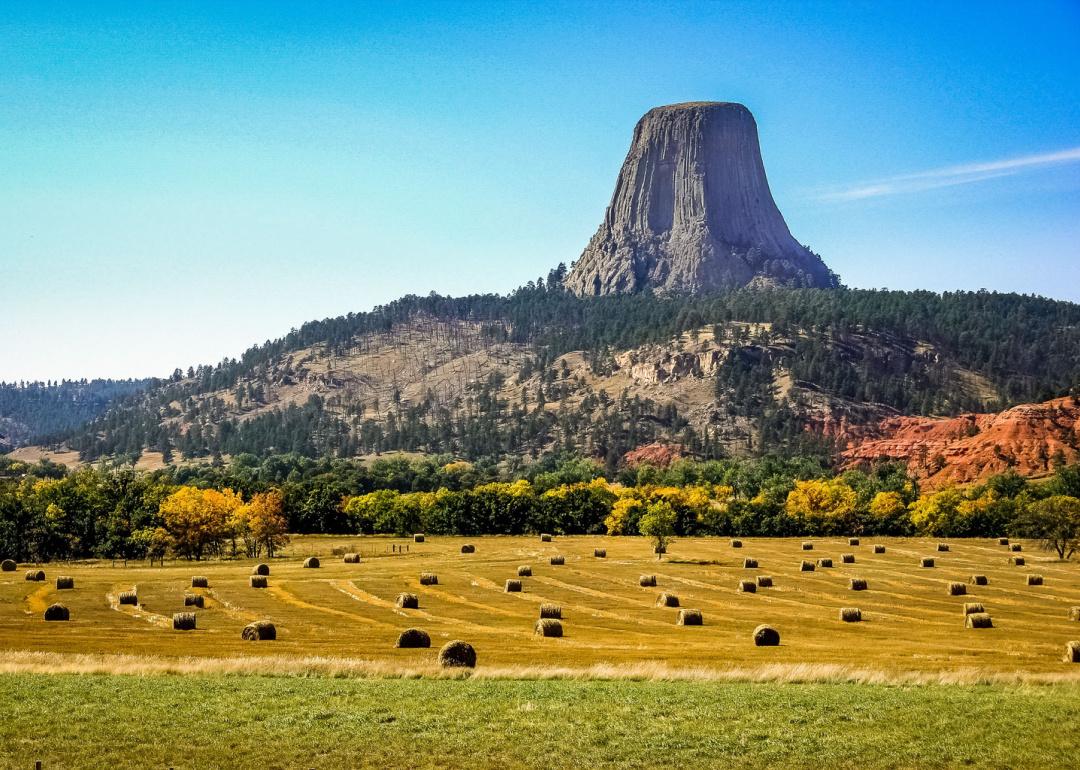 Hale Kell // Shutterstock
First National Monument in Devils Tower, Wyoming
Fun fact: The first official United States National Monument was a strange geological monolith in Wyoming known as Devils Tower. Based in the Black Hills, the rock structure is considered sacred by Northern Plains Indigenous groups and is quite a sight to behold.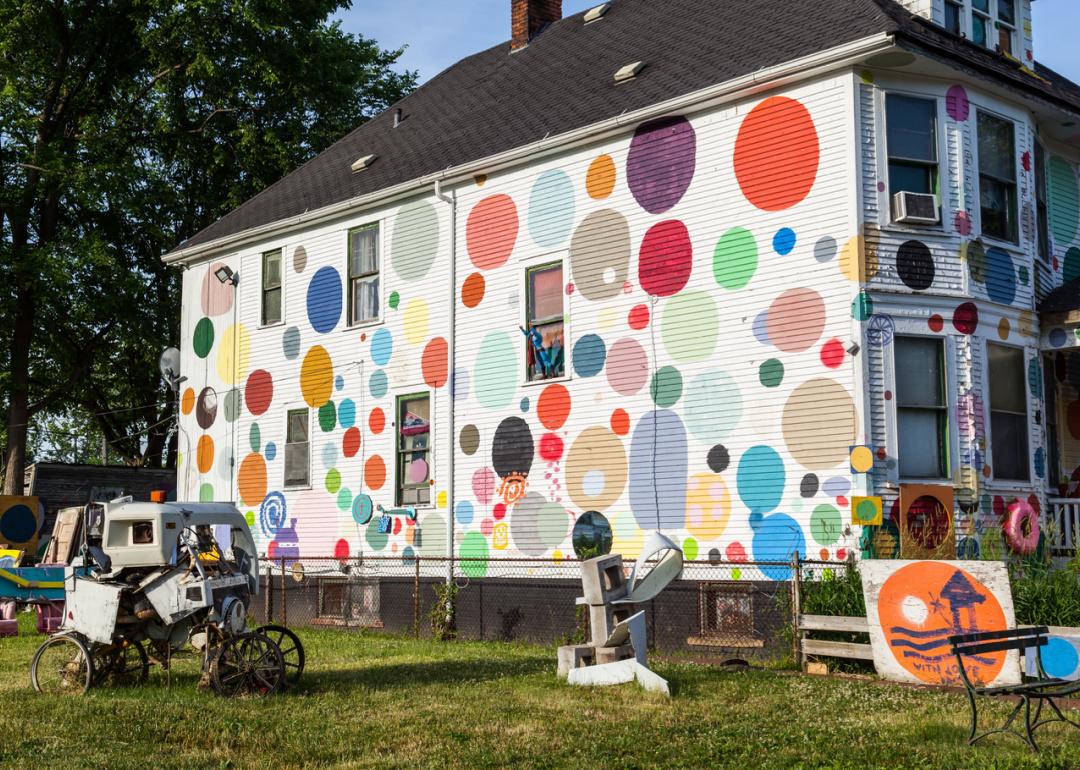 JHVEPhoto // Shutterstock
The colorful Heidelberg Project in Detroit, Michigan
When Heidelberg Project creator and artist Tyree Guyton returned to Heidelberg, the street where he grew up in Detroit, Michigan, he found it riddled with poverty and substance abuse. To combat these issues, he embarked on the Heidelberg Project, creating guerrilla-art installations using abandoned houses, transformed with polka dots and various painting designs.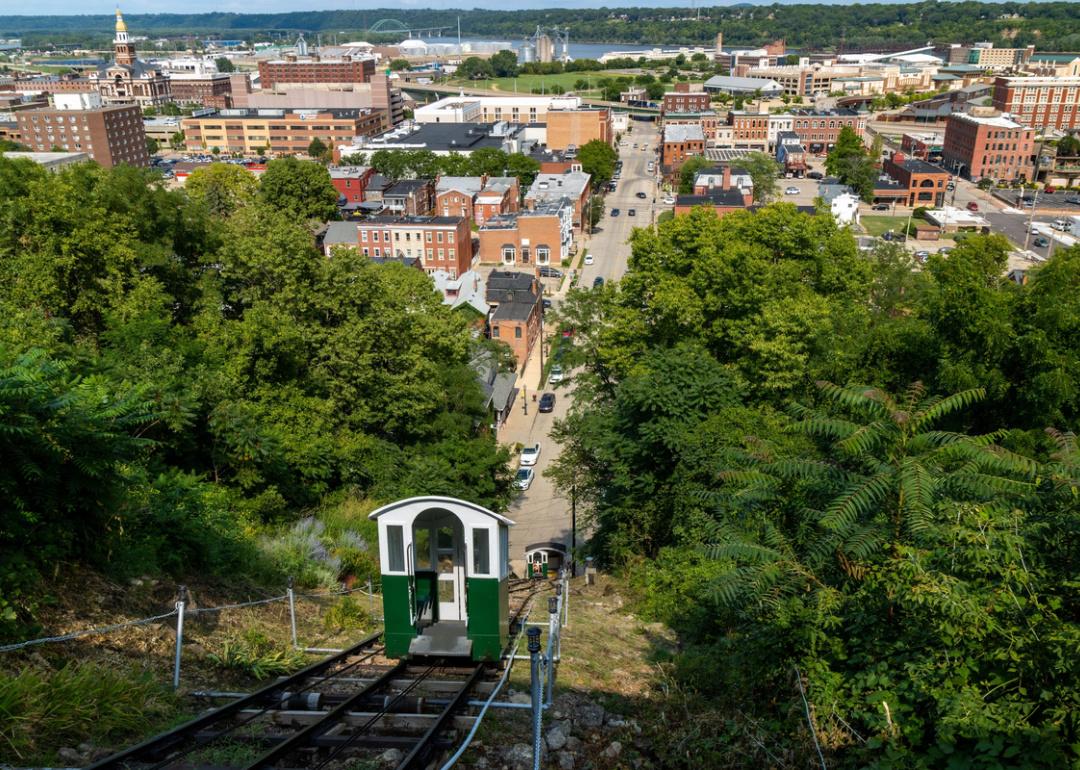 Wirestock Creators // Shutterstock
Going up the Fenelon Place Elevator in Dubuque, Iowa
Located within the town of Dubuque, Iowa, the Fenelon Place Elevator has been dubbed the world's "shortest, steepest, scenic railway." A $3 round trip gives visitors panoramic views of the Mississippi River and three surrounding states: Iowa, Illinois, and Wisconsin.
You may also like: Oldest national parks in America
Alexey Stiop // Shutterstock
Explore Mackinac Island in Michigan
Home to the historic Fort Mackinac, Michigan's Mackinac Island is today a quintessential American summer getaway town. In the virtual absence of cars, you can get around the island by carriage tours and bicycles, in between sampling the island's famous homemade fudge and taking in Indigenous art at The Richard & Jane Manoogian Mackinac Art Museum.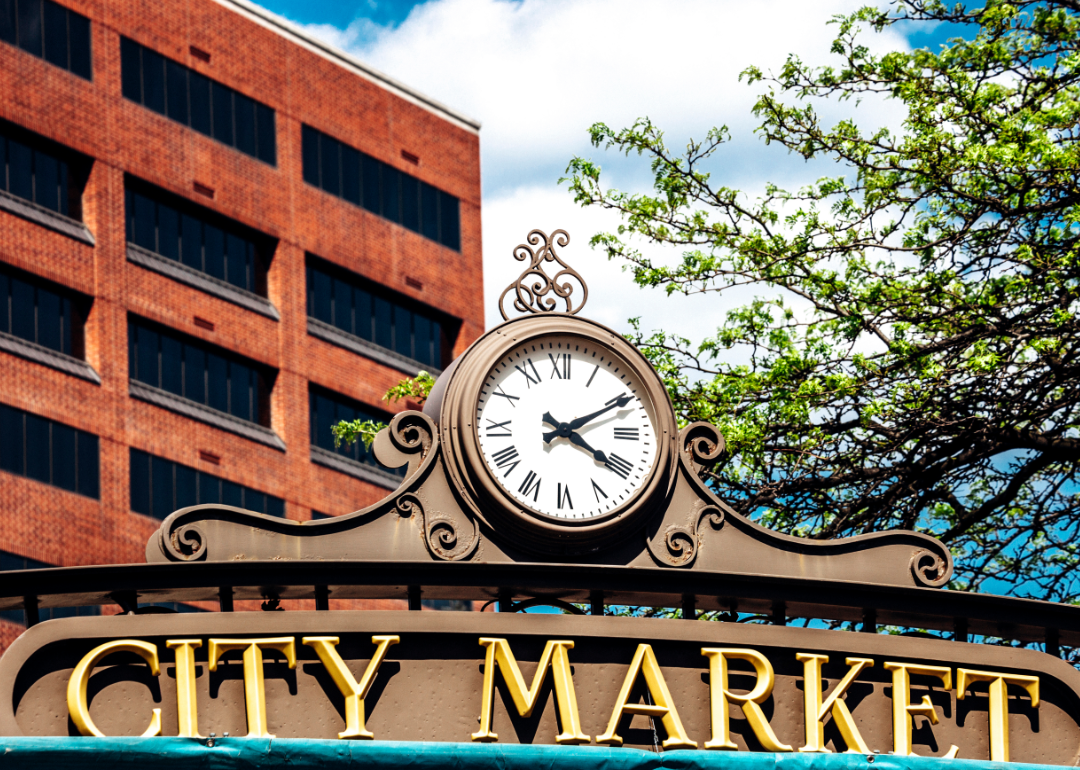 Canva
Brick ruins at City Market Catacombs in Indianapolis, Indiana
Beneath the hustle and bustle of the Indianapolis City Market lie the City Market Catacombs, a Romanesque expanse of brick arches that are all that remains of Tomlinson Hall, which burned in a 1958 fire. Now, visitors can take guided tours of the area, while learning trivia about the historic City Market.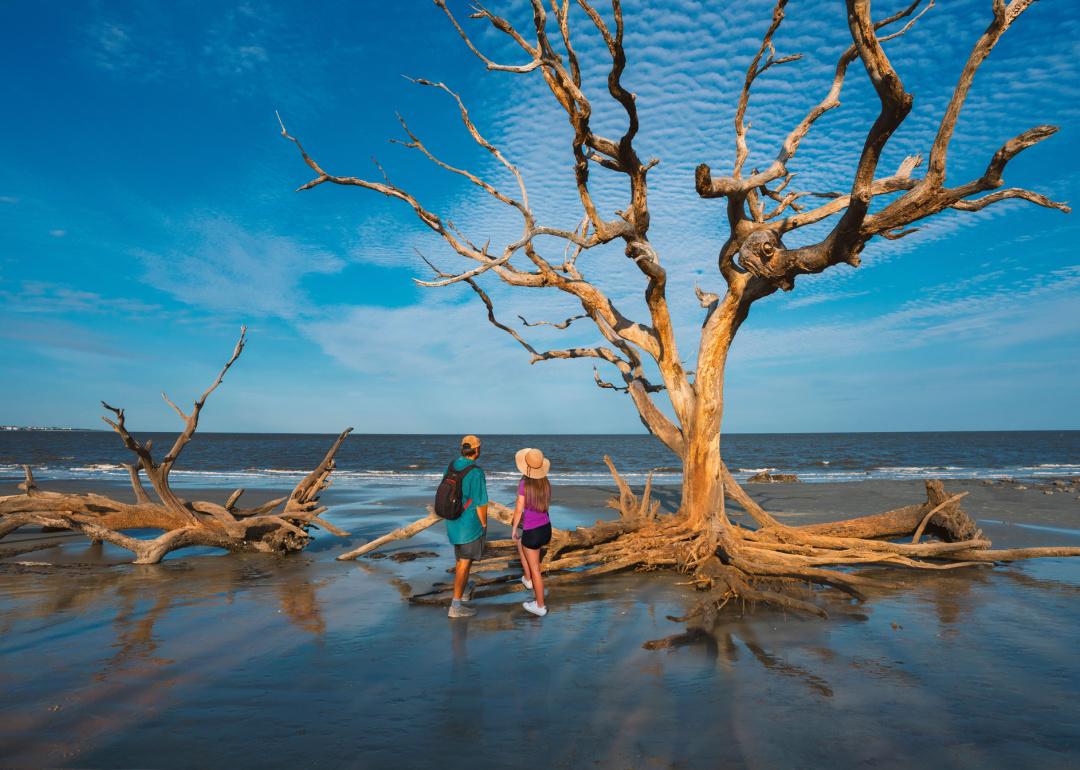 Margaret.Wiktor // Shutterstock
Millionaire Village in Jekyll Island, Georgia
Located off the coast of Georgia, Jekyll Island was originally built as a lavish getaway for some of America's wealthiest citizens, including the Rockefellers and the Pulitzers. These days, it's open to the public, where you can tour historic homes and indulge in nature—65% of Jekyll Island is intentionally kept wild to foster local flora and fauna. Fun fact: The beachy vacation spot was also the site of the first transcontinental telephone call!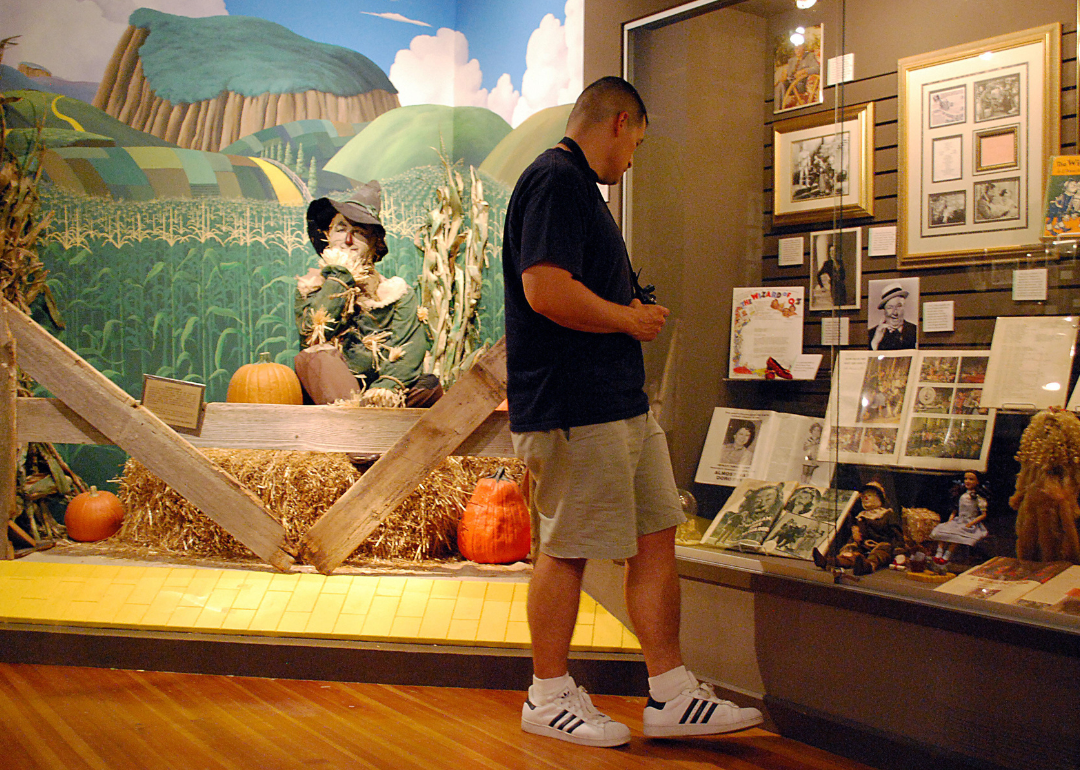 Olivia Blanco Mullins/AFP via Getty Images
Yellow brick road at the Oz Museum in Wamego, Kansas
Since "The Wizard of Oz" is the first thing many people think of when they think of the state of Kansas, it's only fitting that Kansas should have an impressive museum dedicated to the fantastical world that author L. Frank Baum created. Located in Wamego, Kansas, the Oz Museum contains over 2,500 pieces of Oz memorabilia relating to both the film adaptation and Baum's book series.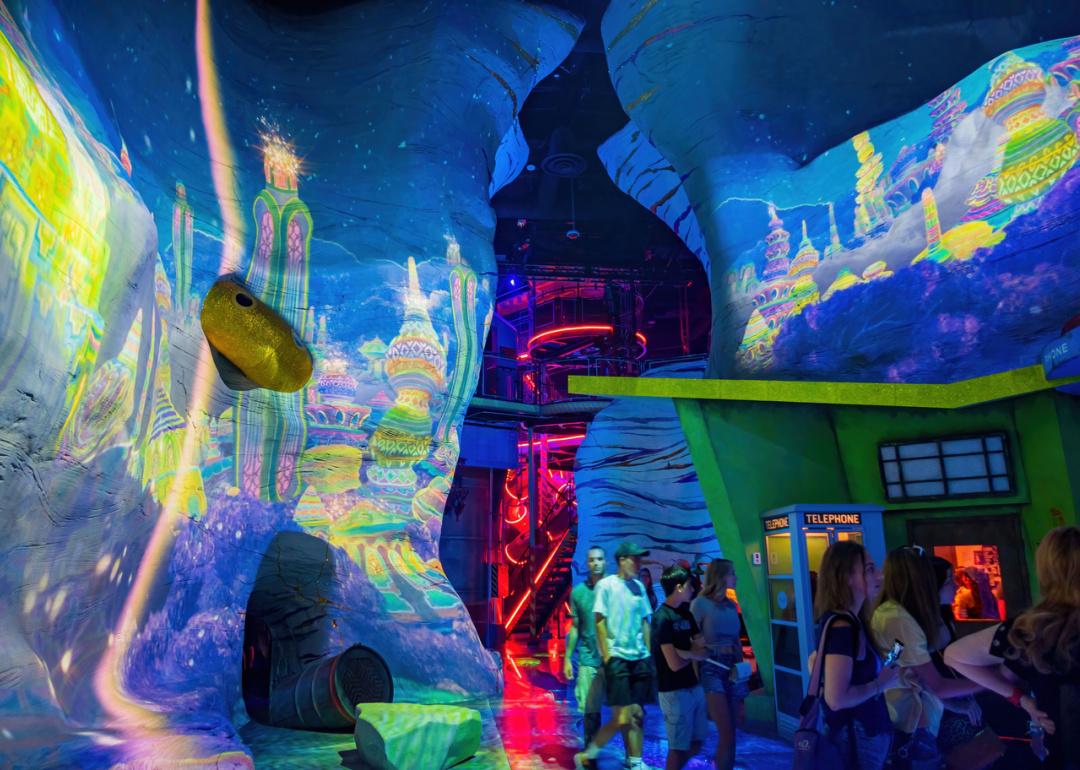 Kit Leong // Shutterstock
A macrocosmic adventure at Meow Wolf in Santa Fe, New Mexico
Santa Fe's Meow Wolf is home to more than 70 rooms of immersive, multimedia art installations. It also features the permanent art installation known as "House of Eternal Return," in which guests piece together the mysteries of a fantastical house through non-linear storytelling.
You may also like: Breathtaking natural wonders for your next vacation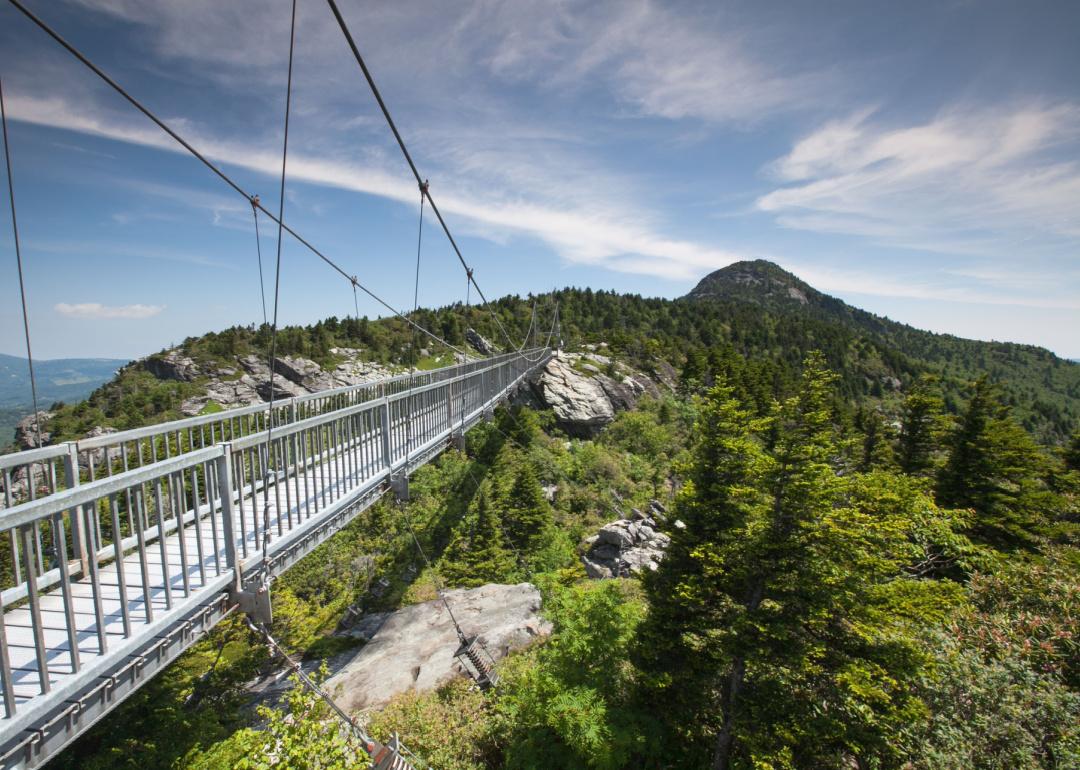 Cvandyke // Shutterstock
Mile High Swinging Bridge in Linville, North Carolina
Brave the heights of Grandfather Mountain's Mile High Swinging Bridge, a 228-foot suspension bridge that spans an 80-foot chasm and provides breathtaking 360-degree views of the surrounding North Carolina mountains. While you're in town, you can also enjoy nearby hiking trails and wildlife habitats at the Wilson Center for Nature Discovery.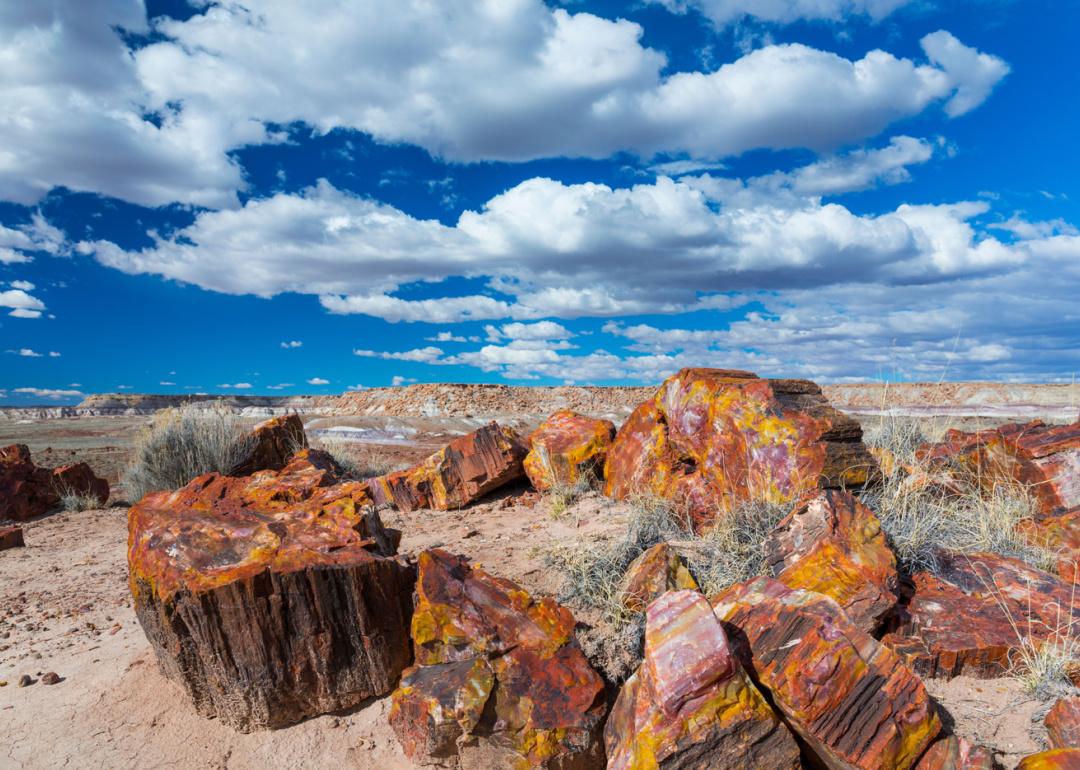 Juan Carlos Munoz // Shutterstock
Petrified Forest National Park in Arizona
Known as the "Rainbow Forest," Arizona's Petrified Forest National Park is full of colorful petrified wood fossilized over 200 million years ago. Preserved in time, the site is home to a whopping 600 archaeological sites.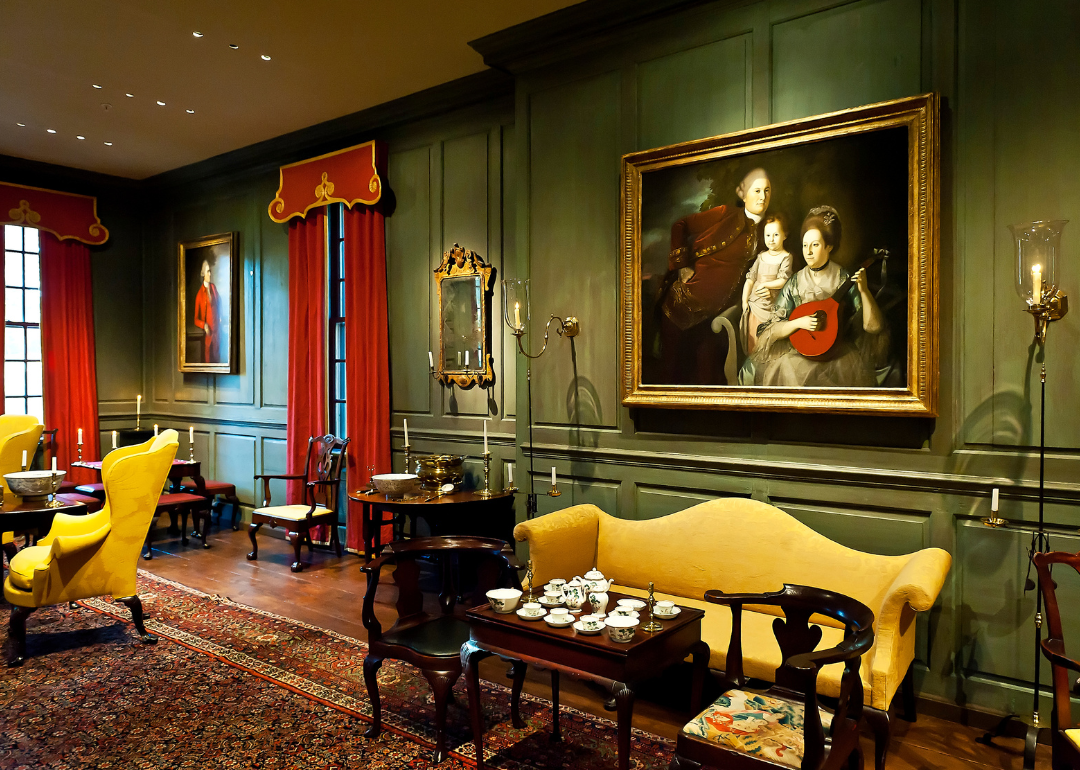 John Greim/LightRocket via Getty Images
Winterthur Museum, Garden and Library in Winterthur, Delaware
Originally the home of horticulturist Henry Francis du Pont, Delaware's Winterthur Museum is now one of America's foremost decorative art museums, displaying nearly 90,000 objects made or used in the country since 1640. It's also a botanical draw, featuring a 60-acre garden designed by du Pont himself that shows off colorful displays throughout the year.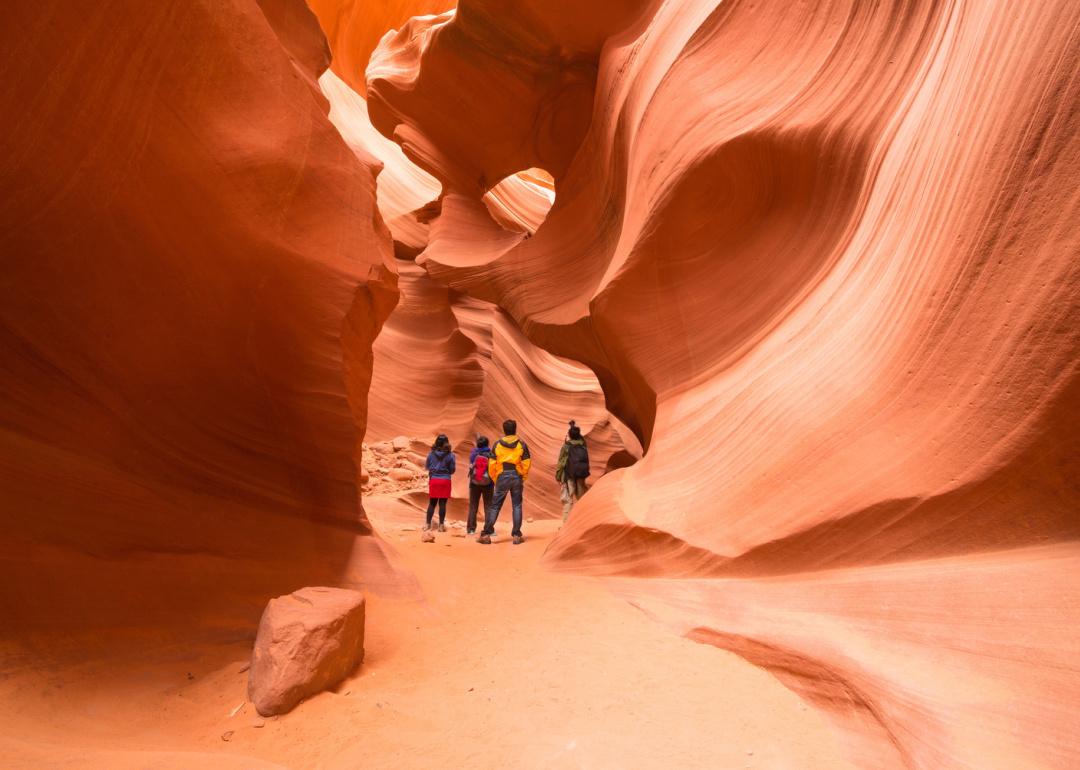 Yongyut Kumsri // Shutterstock
Drive through Antelope Canyon in Page, Arizona
Although the town of Page, Arizona, is located five hours from major cities like Las Vegas and Phoenix, the natural splendor of Antelope Canyon more than makes up for the trip. Visitors can tour the Slot Canyon formation's beautiful red and golden-hued, famously narrow turns.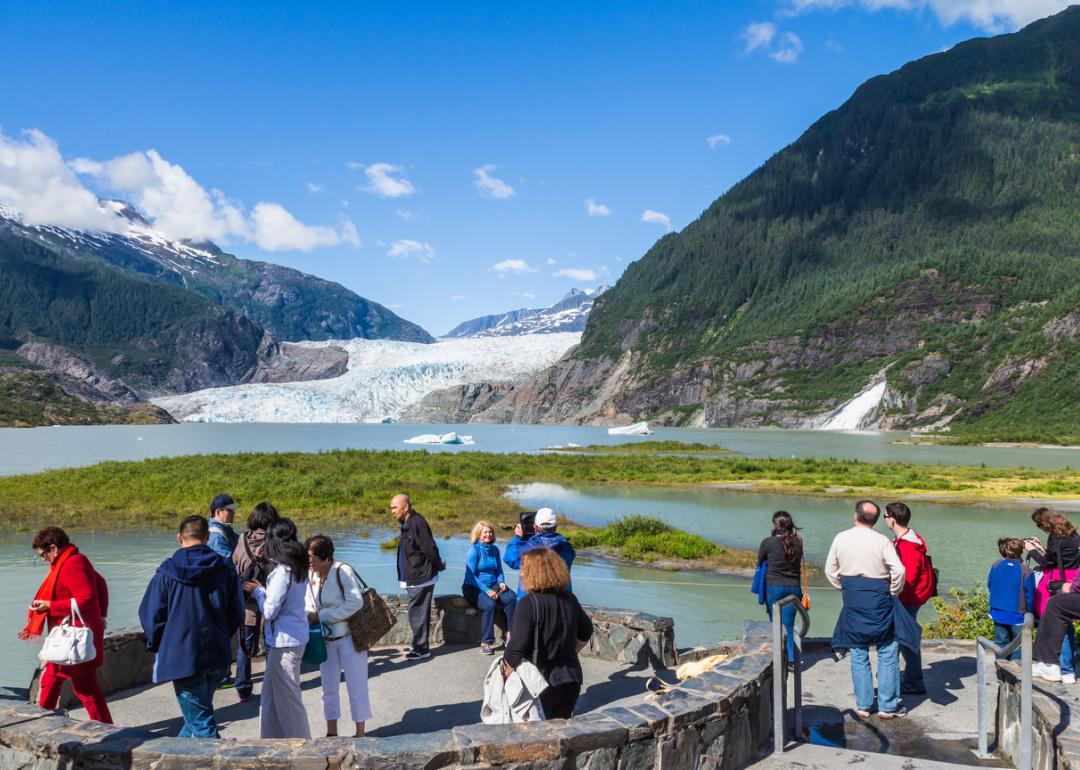 fon thachakul // Shutterstock
Mendenhall Glacier waterfalls and icebergs in Juneau, Alaska
Mendenhall Glacier is one of Southeast Alaska's grandest glaciers, punctuated by waterfalls, icebergs, and lush forests that make it a world-class nature trip. Nearby, guests can also check out an upside-down forest in Mendenhall Valley, flipped upside down by a disgruntled landscaper named Steve in 1985.
You may also like: Airlines most likely to lose or damage your luggage